In his rush to shut down Gitmo, O'Clowna has sprung Abdul Rahman Shalabi, bin Laden's bodyguard and a trained operative in an aborted component of the 9/11 attacks.
And just how bad is this bad azz? This bad:
• "Detainee (Shalabi) is a member of al-Qaida and a long-term bodyguard for Usama Bin Laden (UBL), serving in that position beginning in 1999."
• "Detainee received specialized close combat training for his role as a suicide operative in an aborted component of the 11 September 2001 al-Qaida attacks."
• "Detainee participated in hostilities against U.S. and Coalition forces and was captured with a group referred to as the Dirty 30, which included UBL bodyguards and an assessed 20th 11 September 2001 hijacker."
• "Detainee received advanced training at multiple al-Qaida camps."
• "Detainee also has familial ties to UBL and has demonstrated his hatred for Americans at JTFGTMO (Gitmo) and will likely reestablish ties to al-Qaida and other extremist elements if released."
• "A HIGH risk, as he is likely to pose a threat to the U.S., its interests and allies."
• "A HIGH threat from a detention perspective."
• "Of HIGH intelligence value."
Thanks O'Clowna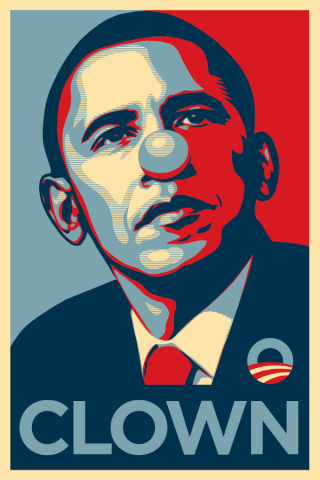 http://news.investors.com/ibd-editorials/092415-772691-obama-releases-high-risk-911-20th-hijacker.htm?p=full



Posts

: 2962


Join date

: 2012-12-22



As a devout Mooslim, Obama must do whatever he can to ensure the Caliphate is successful.



Posts

: 3480


Join date

: 2012-12-26


Location

: SE SD



Similar topics
---
Permissions in this forum:
You
cannot
reply to topics in this forum